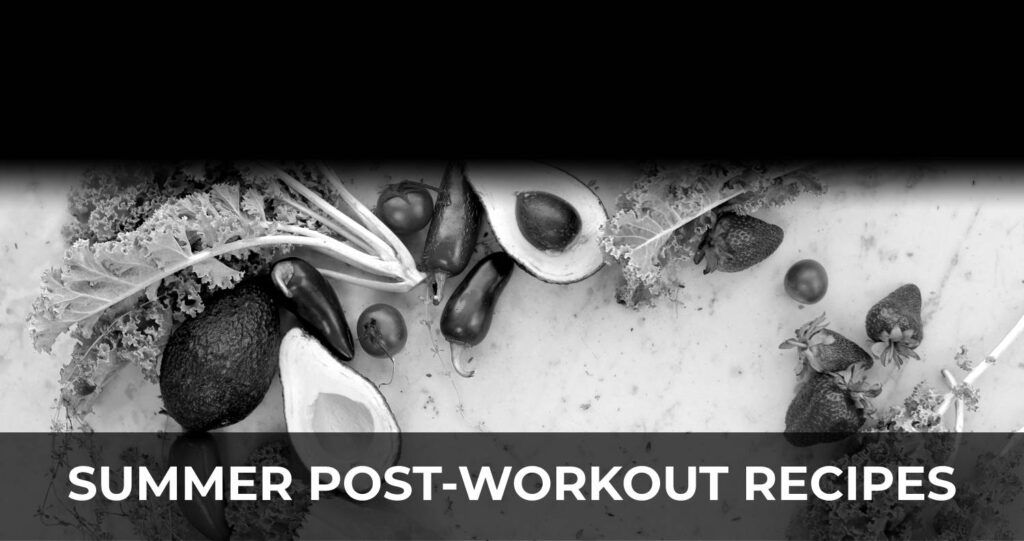 Our Favourite Summer Post-Workout Recipes!
Summer in BC brings us some of the best fresh fruits, vegetables, and fish. Eating fresh, local food is the best way to ensure you're supporting local farmers and businesses, but also you know you're getting a quality product that's good for you. So here are our favourite summer recipes which taste so much better after a great workout. 
---
Snack away on these healthy Energy Bites!
I don't know about you all, but I'm a snacker. I think Physiotherapists in general tend to be snackers since we're pretty awful at taking a proper "lunch" break. Instead, we just pick throughout the day between clients, which I have to admit is an unhealthy habit. Nevertheless, step 1 is acknowledging you have a problem, and then we can move on and try to fix it 😀 
….or we could make some protein balls to make sure we have healthy snacks that keep us full for longer and double as great post-workout snacks. These are our favourites, with a couple of modifications from our RMT Kim, which we fully support.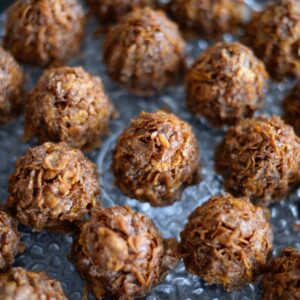 Ingredients
1 cup old-fashioned oats

2/3 cup toasted shredded coconut (sweetened or unsweetened)

1/2 cup creamy peanut butter

1/2 cup ground flaxseed

4-6 roughly chopped dates

1/3 cup maple syrup

1 tablespoon chia seeds 

1 tablespoon hemp hearts

1 teaspoon vanilla extract
Steps: 
Stir all ingredients together in a large mixing bowl until thoroughly combined.

Cover the bowl and chill in the refrigerator for at least 1 hour. Confession: I usually skip this step and then regret it because it's so messy. Best to wait the hour so that everything sticks together more easily, and not to your fingers. 

Roll mixture into 1-inch balls.

You can eat these right away, or refrigerate in a sealed container for up to 1 week, or freeze for up to 3 months. All equally delicious options.
Recipe modified from: https://www.gimmesomeoven.com/no-bake-energy-bites/
---
Quick Post-Workout Protein Shake 
Shakes and smoothies are such an amazing way to get an extra serving of fruits and veggies into your day, even if you're in a rush. This is Adina's go-to base recipe for smoothies, with the optional add-ins based on how much time you have to jazz up your smoothie, as well as what's in the fridge. This will likely make 2 servings, so share with a friend or put it in a sealed container to have the next day.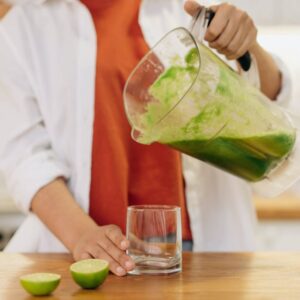 Ingredients
2 handfuls spinach, washed and drained 

½ apple – for this recipe, generally a sweeter apple is best, like gala, pink lady, or similar

1 banana 

1 small orange or 2 mandarins 

Juice of ½ lemon 

1 scoop of your favourite protein powder – Adina's go-to is Genuine Health Fermented Organic Vegan Protein Powder. High in protein and easier on the gut than whey-based protein powders. 

Optional add-ins based on what's in the fridge and cupboard: hemp hearts, chia seeds, cherries, blueberries, or strawberries.
Steps:
Throw all your ingredients in the blender and blend away.

Done, done, and done! 
---
Seared BC Wild Salmon on top of Fresh Pasta with Local Veggies
Here is another go-to that we always vary up based on what veggies we have kicking around! Lately we love the beans from our garden so that's mostly what we had that night, but most of these veggies are available right now from the Farmers Markets in the TriCities. Our favourites are Pastaggio's fresh pasta, Forstbauer Farms veggies, and Golden Ears Cheesecrafters for a fancy cheese desert. 
Fair warning, in order to make this a quick meal you have to have all your burners going at once and use tons of pots but I promise, it's worth it!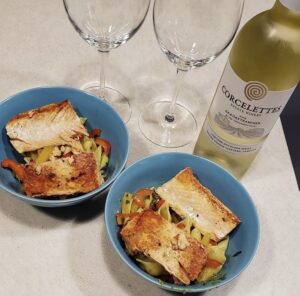 Ingredients
Fresh BC Wild Salmon 

Your favourite pasta

2 handfuls of fresh, local beans, any colour

½ sweet onion 

1 red bell pepper 

1 small garlic clove

Olive oil 

Basil, oregano, thyme (about a teaspoon of each after it's been minced) salt and pepper to taste
Steps:
In a small-medium pot, bring salted water to a boil, then add 2 servings of pasta and continue to boil based on the cooking instructions. All pasta is different based on the shape you pick, fresh vs packaged, etc. 

In the meantime, steam the beans until they're tender. About 5-7 minutes. 

Dice the onion and bell pepper, and mince the garlic.

And again in the meantime, pre-heat a skillet with a little bit of avocado oil on medium-high until the oil is hot. 

Sautee the onion for about 2 minutes, then add the bell pepper and sautee for 2-3 more minutes, until they're both softened. Then add the garlic and toss for 1 minute. 

At this point the pasta and beans will likely be ready, so drain the beans and chop into 1cm pieces. 

Drain the pasta, then add a splash of olive oil and return to the stove on LOW. Add the beans, and the sauteed onion, pepper, and garlic. Cover and keep warm. 

Your pan should still be hot so next, sear the salmon filet side down first for 2-3 minutes on medium-high, then flip over and continue to cook it skin side down for about 5-7 minutes or until a food thermometer says the fish is cooked 😀 

While the salmon is cooking, mince your fresh basil, oregano, and thyme. Add it to your pot with pasta, as well as salt and pepper to taste. 

Just before the salmon is finished, plate your pasta/veggie mix, then add your salmon on top. 

Pair with a good white wine like Corcellete's Gewurztraminer or Pinot Grigio. 
Bon appetit!