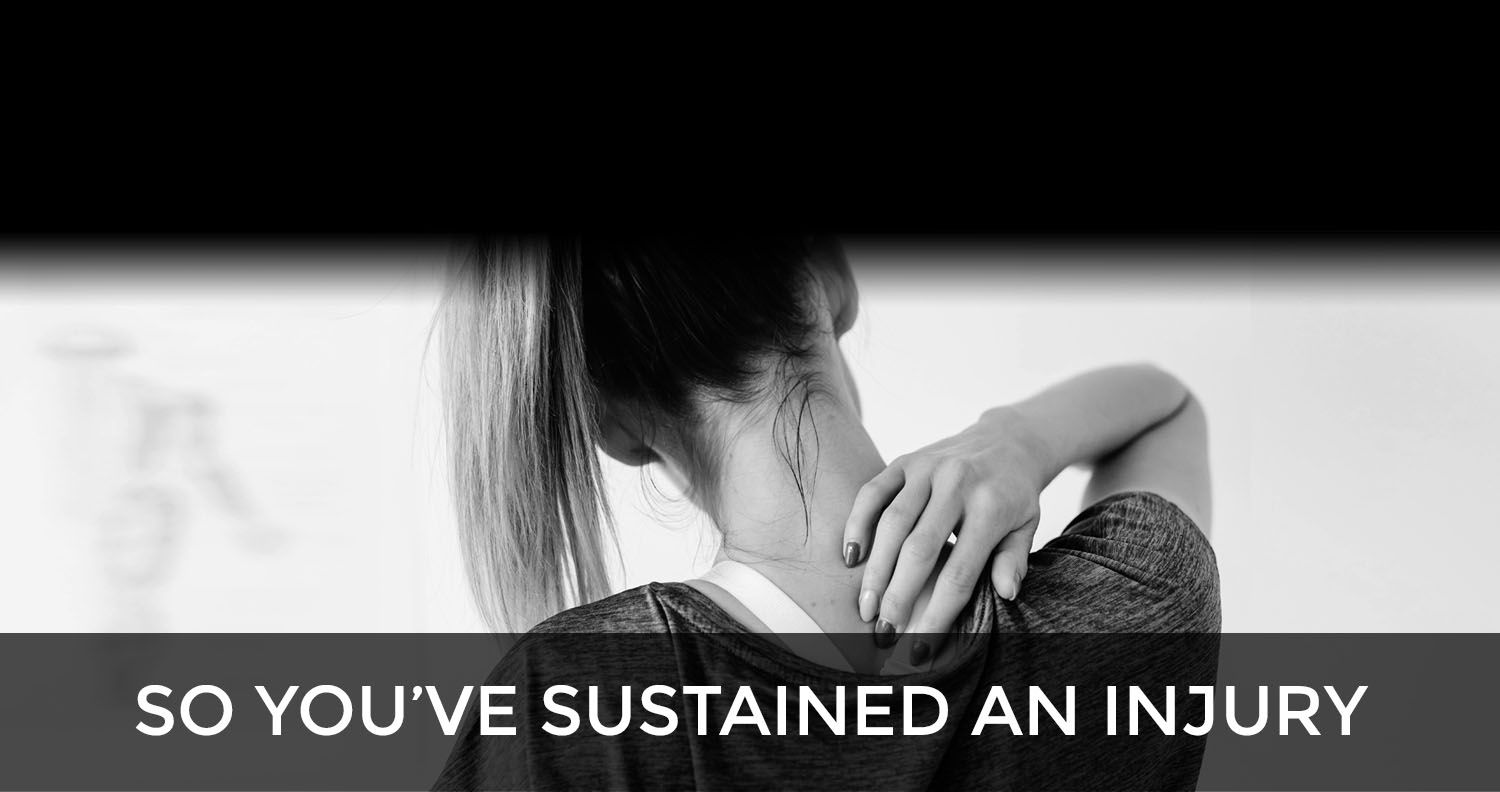 Now What?
Are you supposed to stop doing everything you were doing before? Should you cancel your gym membership? Who should you go to first? In this article we're going to answer some of these questions, so that if you find yourself hurting and unable to do the things you love doing most, you'll know exactly what steps to take.
Many people erroneously think that they have to stop training or exercising once they become injured. This is much too simple of an answer, yet we hear it way too often from clients who got this advice. Does this sound familiar? If so, you've likely gone down this path, rested, took some anti-inflammatories or muscle relaxants, felt better, and went back to business as usual. Lo and behold, you've likely found yourself repeating this vicious cycle over and over for years.
TIME TO DO SOMETHING BETTER.
A Physiotherapist is a specialist in muscle, bone, ligament, tendon injuries and nerve pain. Nowadays, Physiotherapists have Masters' Degrees with many years of studying human anatomy, biomechanics (how the body moves), and how to help heal injuries based on research. Thus, Physiotherapists are considered Primary Care Providers and are trained to diagnose these types of injuries and have the expertise and knowledge to refer to someone else (like a doctor for example) if it is not an injury that Physiotherapy would help resolve.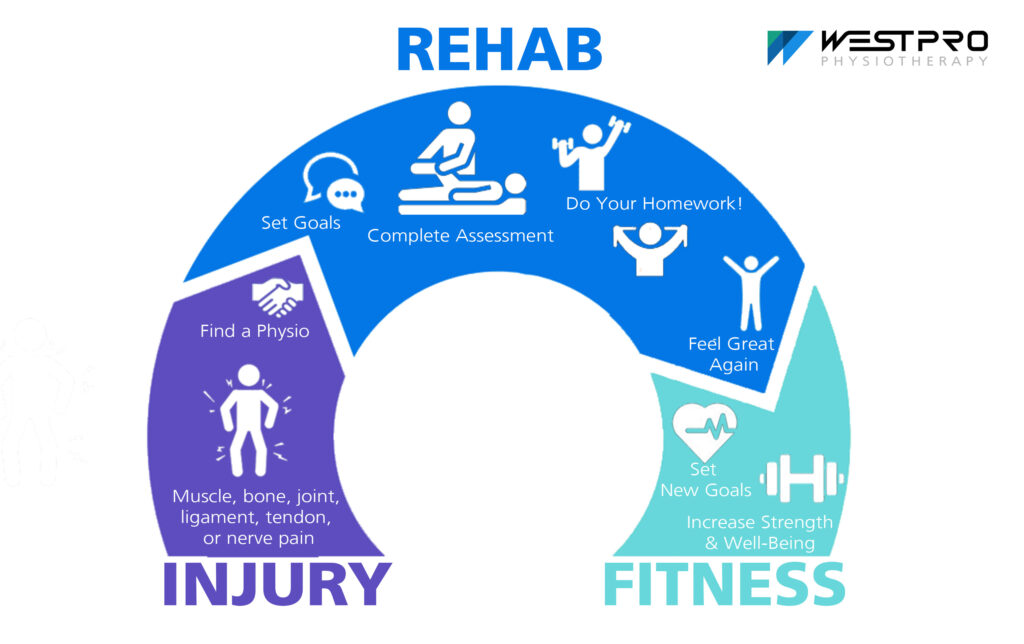 That brings us to…
STEP 1
Book an appointment (60 minute Initial Assessment) with a Physiotherapist. At WESTPRO, like at many clinics, it may be hard to find an appointment when you need it the most.  If you see an opening that fits your schedule – GREAT, book in ASAP. If not, the best thing to do is click the "Add me to the Waitlist" button. If we can fill a last-minute opening/cancellation when we see you on the waitlist, we will call or email you!
STEP 2
Work with our Registered Physiotherapists to understand what your injury is and how you can best heal. There is no cookie-cutter approach here…every single body is different, every single injury is different, therefore, every single treatment plan is different. You need a trained professional to help you create a program to get you back to doing what you love. Expect a thorough assessment, tailored hands on (manual therapy) treatment, along with education and specific exercises best suited for you. At WESTPRO – you can expect your therapist undivided attention to YOU each time you come in for your appointment. We book our follow up treatments (30, 45 or 60 minutes), based on what you need and spend the entire duration working with you one on one.
STEP 3
Do your homework. We've talked about this before in previous posts, but we're repeating it here because of how important this step is. Your homework may be a variety of different things including, but not limited to:
Stretching and/or mobility exercises
Strengthening exercises
Self-release and/or foam rolling
Regular application of ice or heat
Mindfulness during daily activities, like posture correction during or after work
Modification of daily activities or exercises
Probably the most important part, however, is the education you'll receive during your appointment. Along with diagnosis of your injury, your physio will tell you what movements you should be modifying to allow proper healing of the injured area and if there is any you need to avoid.
Does this mean you have to cancel your gym membership? Most likely not. You may have to modify your exercises though, but very rarely does it mean you can't do anything at all! This is what you can expect here at WESTPRO – we prioritize keeping you moving and keeping you working towards your fitness goals. We want to work WITH your coaches at the gym to help you heal and become stronger (or whatever your fitness goals may be).
STEP 4
Your injury has healed. The best way to "future-proof" your body though is to continue maintaining or building strength. You can continue to do this with the help of your strength and conditioning coaches. We will be here at WESTPRO if you have any concerns or questions, or need help with any other nagging aches or pains.
Not sure which treatment is right for you? Contact us today to talk to a professional and find out how we can help you.